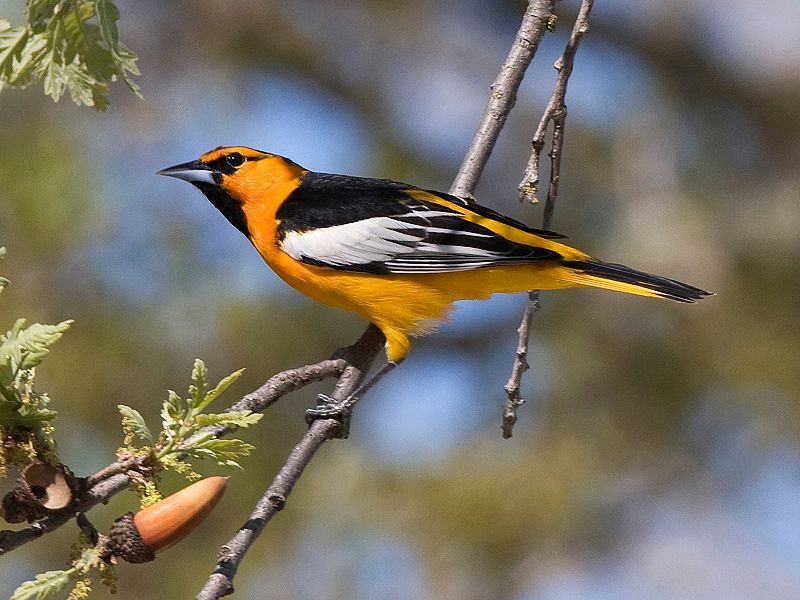 Henry W. Coe State Park, California
Come for the birds; stay for the views.
Grassy knolls, craggy ridges, steep canyons, rushing creeks, hillsides of native trees, sweeping vistas…the wild spaces that define the wilderness. These are the characteristics across 87,000 acres in the Henry W. Coe State Park southeast of San José, California. And, diverse habitats mean large numbers of species. You might enjoy fishing for bass, bluegill, crappie, and green sunfish; identifying dozens of butterflies; spotting rare amphibians and reptiles; and possibly hearing a mountain lion. Oh, this is also the place to see more than 250 species of birds!
Learn more »
Anza-Borrego Desert State Park, California
Binoculars, scopes, and cameras at the ready!
Over 300 species of birds call the 600,000-acre Anza-Borrego Desert State Park home at various times throughout the year. With elevations ranging from near sea level to 6,200 feet, habitats include canyons, groves of native trees, meadows, creeks, mesquite bosques, bajadas, mountains, and deserts, within and around 12 designated wilderness areas. In the midst of glassing all the birds, be sure to take a moment to simply listen. The songs and the silence here are inspiring.
Learn more »
Olompali State Historic Park, California
Hiding in Plain Sight!
One of California's best kept secrets is the Olompali State Historic Park. If you're zipping north and south on US 101 between Santa Rosa and the Bay Area, Olompali is equidistant between the two. This mountainous region of 700 acres is the landscape of 8,000 years of native Coast Miwok history. In recent times, Jesuit priests, a hippie commune, and the Grateful Dead (1960's rock band) have called the area home. Since 1977 it's been open for public use as a state park, and offers stunning views of the Petaluma River and San Francisco Bay with diverse birding among multiple habitats. Learn more »
Elfin Forest Recreational Reserve, California
It's all about the trails.
While we've all had the moments of trying to bird out the windows of a moving vehicle, putting our feet on the ground is unquestionably the most desirable way to spot our feathered friends. The San Pascal Valley, which encompasses the Elfin Forest Recreational Reserve, Lake Hodges, 2,350 acres of grassland and coastal sage scrub, chaparral (500 acres), acres of riparian and oak woodland, and freshwater marshes, is the place to park and walk. Learn more »
Ahjumawi Lava Springs State Park, California
Where the waters meet and the birds gather.
For those in search of isolated destinations where many birds and few people visit, Ahjumawi Lava Spring State Park, California, is the place. Located at the intersection of rivers, lakes, and creeks, this remote area enjoys one of the biggest freshwater spring systems in the country. The name "Ahjumawi" roughly translates as "where the waters come together." It hosts year-round avian residents, and is an integral stop on the Pacific Flyway for great numbers of migrating birds. While the birds can fly in, our only access is via shallow boat. (There are neither roads nor vehicles here!) This state park only sees 2,000 or so humans per year. Learn more »