Binoculars, scopes, and cameras at the ready!
Over 300 species of birds call the 600,000-acre Anza-Borrego Desert State Park home at various times throughout the year. With elevations ranging from near sea level to 6,200 feet, habitats include canyons, groves of native trees, meadows, creeks, mesquite bosques, bajadas, mountains, and deserts, within and around 12 designated wilderness areas. In the midst of glassing all the birds, be sure to take a moment to simply listen. The songs and the silence here are inspiring.
BIRD TRAILS
As the second-largest state park in the country more, than 500 miles of unpaved roads and more than 110 miles of hiking trails beckon birders. Be advised that off-road vehicles are necessary in many areas.
Insider tips for the hotspots:
Borrego Palm Canyon Trail. This popular hike is located near the full-service campground (of the same name) close to the Visitor Center. Habitats include trees, desert vegetation, water, and native California fan palm.
Bow Willow Canyon. The southern-most developed campground (of the same name) offers palm groves and desert willows among the In-Ko-Pah Mountains dry wash.
Mountain Palm Springs. While in the south, hike this three-mile trail of rugged desert near one of the free dispersed primitive campgrounds in the park.
Tamarisk Grove, Yaqui Well Trail. Near the developed campground (of the same name), you'll find this self-guided trail well-marked and terminating at this important water source.
Agua Caliente. For a bit of luxury while hiking, stop by this location for a dip in the hot springs. Seeping through the Elsinore Fault, this oasis has all the ingredients for nesting birds: water, cover, food.
Lots of information and maps are available at the Best Birding Trails site.
BIRD LIST
California condor
Owl – barn, long-eared, great horned
Hawks – 10 species
Hummingbirds – Costa's, black-chinned, Xantus's, five more species
Quail – California, Gambel's, mountain
Phainopepla
Verdin
Scott's oriole
Thrasher – six species
Warbler – Wilson's, Lucy's, 22 more species
Sparrow – black-throated, Mohave Bell's, 20 more
Wren – cactus, six more
White-winged dove
Flycatcher – vermillion, willow, brown-crested, three more
Tanager – summer, hepatic, western
Ducks and geese – 15 species
Wading birds – dozens of species
Woodpeckers – 12 species
For a list-style index, see the Birds of Anza-Borrego Desert State Park, created by the University of California Natural Reserve System. Birds are sortable by family, genus, species, and common name; making for an easy search. For details on when and where to find specific birds in this vast state park, pick up one of the several publications at the underground Visitor's Center. (Yes, you read that correctly!)
This park has been dubbed one of "the best winter birding spots" in the country.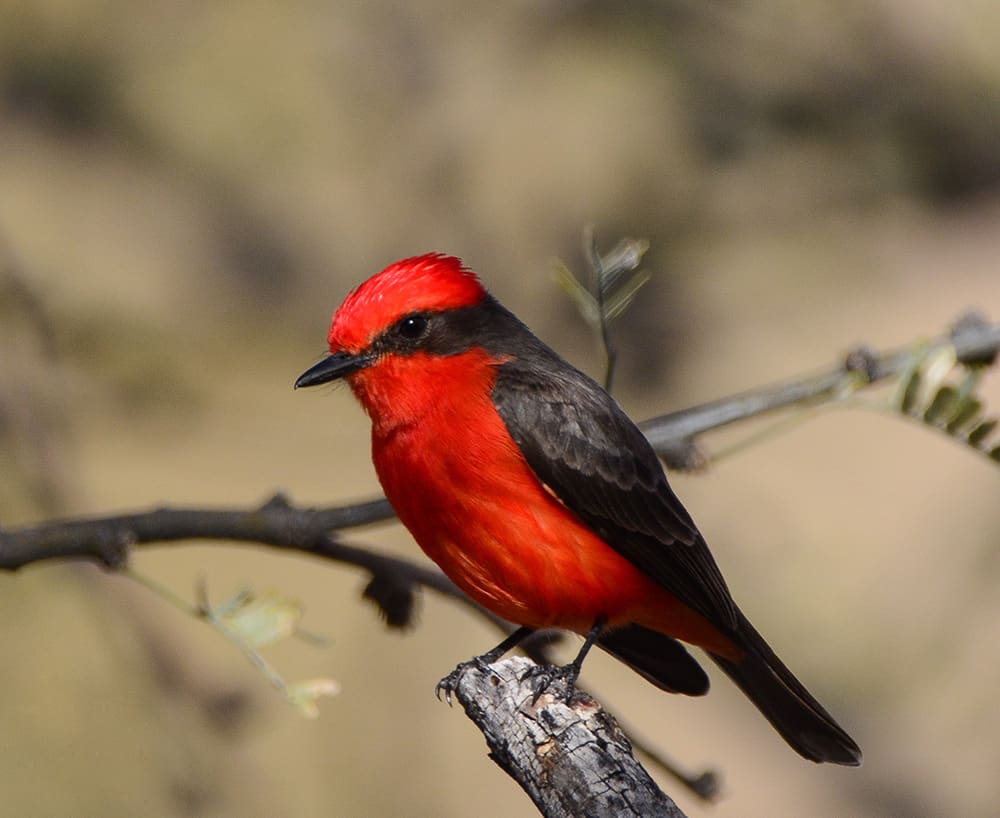 ECO-NOTE
Anza-Borrego Desert State Park has been named an International Dark Sky Park. Very little light pollution obscures the night sky; making this a prime destination for star (and Milky Way) gazing. So, turn your binoculars or scope skyward after dark, and enjoy a wholly different view.
California's largest state park resides at the northern edge of the Anza-Borrego Riparian IBA (Important Bird Area).
MUST-SEE
The Salton Sea, once was dubbed a "miracle in the desert" as California's largest (accidental) inland lake, but depleting water and oxygen levels, pesticides, and no drainage have wrought havoc to this ecosystem. Yet, more than 400 avian species can be seen in this rare environment, which includes a designated National Wildlife Refuge. It is located just east of the Anza-Borrego Desert State Park. Guided tours are the recommended methods of exploration.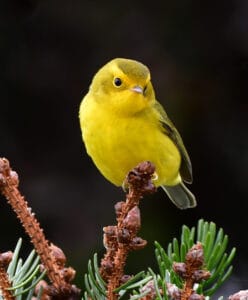 WHERE TO STAY
Anza-Borrego Desert State Park offers a handful of developed campgrounds throughout the area. They are replete with amenities, and welcome tents and vehicle campers. For the middle levels of comfort, this park has multiple free vehicle camping locations. There are no amenities at these sites, other than the chance to make new friends with similar interests. For the most adventurous, there is an abundance of free dispersed camping options. Check with the visitor center for details, and be sure to follow the safety rules. This is serious desert, after all.
Lastly, the town of Borrego Springs sits in the middle of the park. Restaurants, hotels, gas stations, grocery stores, and so forth are found here.
MORE INFO