My wife and I recently traveled to Maysville, Kentucky, to attend a family wedding. After the wedding, we spent the night on the family farm in Brown County, Ohio. When I woke up the next morning, I could hear birds singing outside the bedroom window. I grabbed my phone, opened Merlin, and started recording the sounds—from the comfort of my sleeping quarters!
Merlin is a free app from the Cornell Lab of Ornithology that helps identify birds, both by their appearance and by their sound. The sound component is relatively new, usually accurate, and very cool.
Hear an Eastern Meadowlark:
The first bird sound Merlin identified was an eastern meadowlark, which caught my attention right away. So, I grabbed my camera and headed outside to see if I could locate the bird to photograph it. As I walked into the field behind the house, I continued recording with Merlin to identify other birds in the area. Some of the birds Merlin reported were northern cardinal, pileated woodpecker, red-bellied woodpecker, downy woodpecker, gray catbird, cedar waxwing, northern flicker, eastern towhee, and blue jay. I could confirm those birds with my own knowledge and experience. Lots of birds were singing that morning!
But the Merlin app is not always 100-percent accurate. It also picked up sounds of bald eagle, northern bobwhite, wood duck, and spotted sandpiper. It's true that there was a pond just over the hill, but I doubted that a bald eagle, a wood duck, or spotted sandpiper was on it—and even if all three were, would they all be vocalizing loud enough for Merlin to pick them up? I also doubted the northern bobwhite—until I heard its call coming from somewhere near the barn.
Hear a Northern Bobwhite:

The morning was rainy and dark, so I couldn't capture photos of any of these birds, but I was able to confirm most of Merlin's findings. As I walked back to the house, I passed by the garden and was impressed that my sister-in-law had left the dead and dying vegetable and flower stocks, stems, and seed heads for the birds to enjoy as a fall and winter source of food.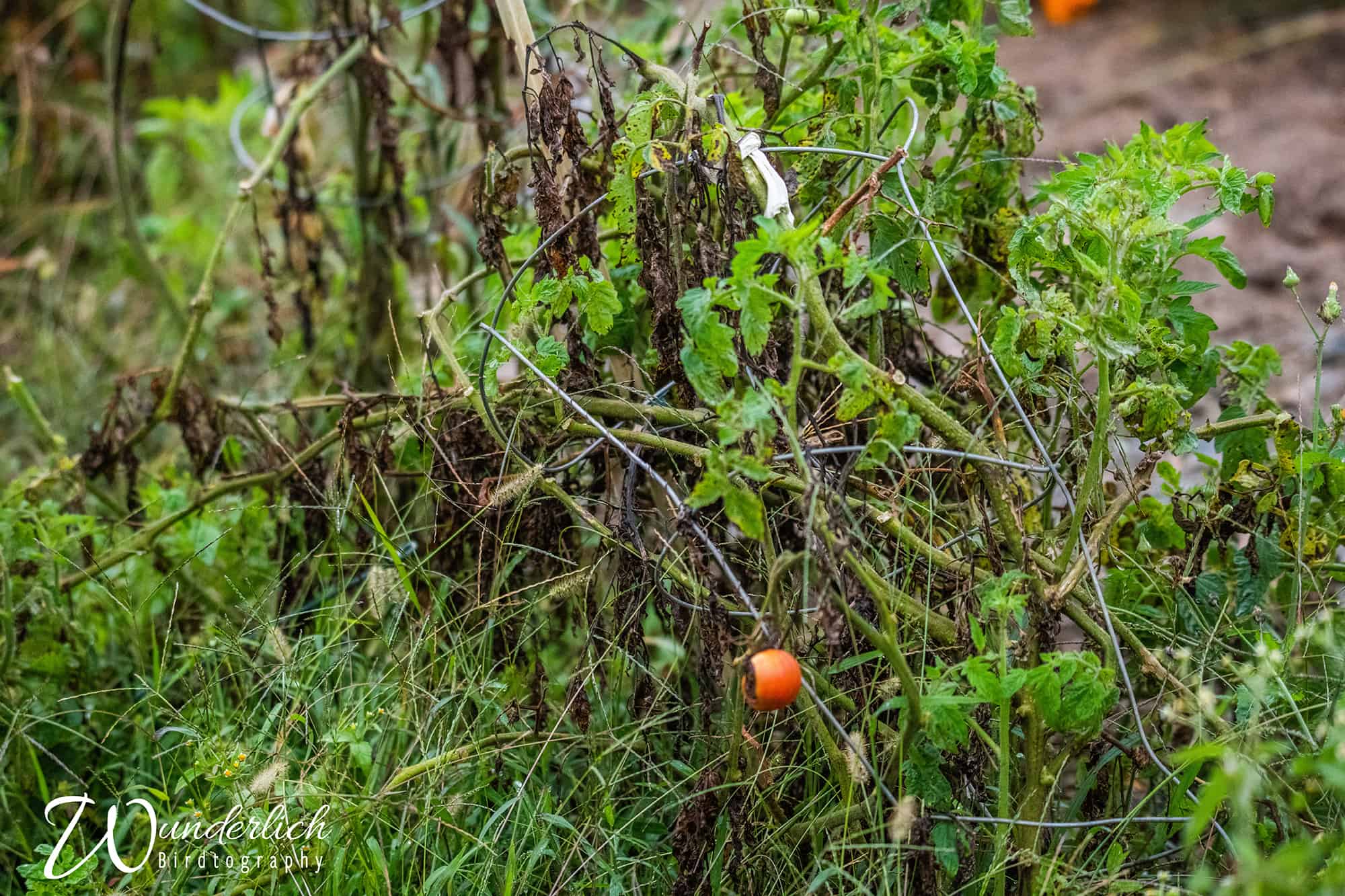 As we drove home that day, I hoped to find some migrating birds to photograph. My wife is not a birder, so I found a location I thought would be both interesting to her but also reasonably birdy: Serpent Mound Historical Site, in Adams County, an internationally known national historic landmark, built by Ohio's ancient Native Americans. The ceremonial earthwork had been constructed in the shape of a giant snake—1,348 feet long, from its mouth to the tip of its curled tail. I knew the site's history would interest my wife, and the trees in the area might have songbirds for me to photograph.
An overlook near the snake's tail allowed me to see into treetops. I quickly took a few test shots into the foliage to ensure my exposure setup was correct to capture some warblers I hoped might be passing through. Knowing that warblers move quickly, I set my shutter speed to 1/1000 of a second, and while it was still cloudy, I set my aperture to f/6.3—the widest aperture on my Tamron 150-600mm G2 lens—to capture as much light as possible. Then, looking at my camera's histogram, I adjusted the ISO until I had a good exposure and would not clip any highlights or shadows. Since it was overcast, I wouldn't need to worry about any hotspots caused by sunshine. And I focused my lens on the treetops.
After just a few minutes, I noticed some warbler-like movement. I was set up and ready to quickly focus on birds. Keeping my eye on the spot where I saw movement, I moved my camera to my eye. This method is helpful to find the bird quickly in the narrow view of a long lens. Success! A couple of black-throated green warblers were the source of the motion. A few minutes later, a third bird joined them: a bay-breasted warbler. After capturing a few satisfying images, I joined my wife to climb to the top of the observation tower for a view of the entire serpent. It's an impressive mound! Birding and history—a good mix for a happy stop on our way home.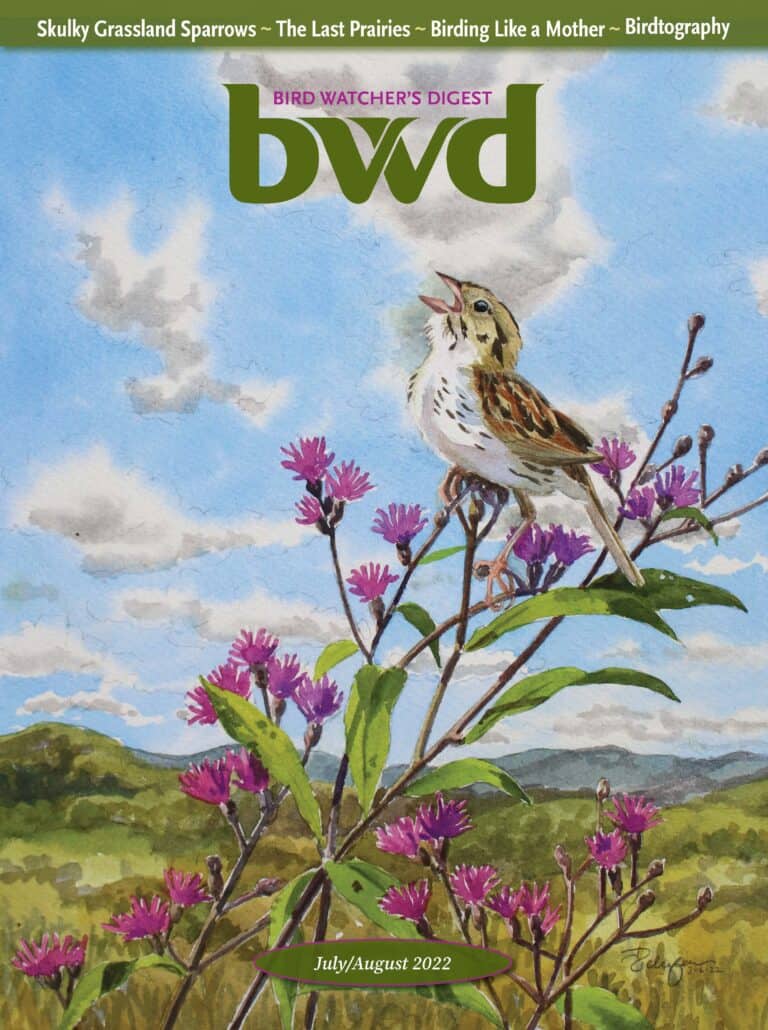 Looking to Subscribe?
Get 6 print issues of the magazine delivered to your door & free digital access
---
One Year Print Subscription: $26
(to US or Canada, includes digital access)
One Year Digital-only Subscription: $15