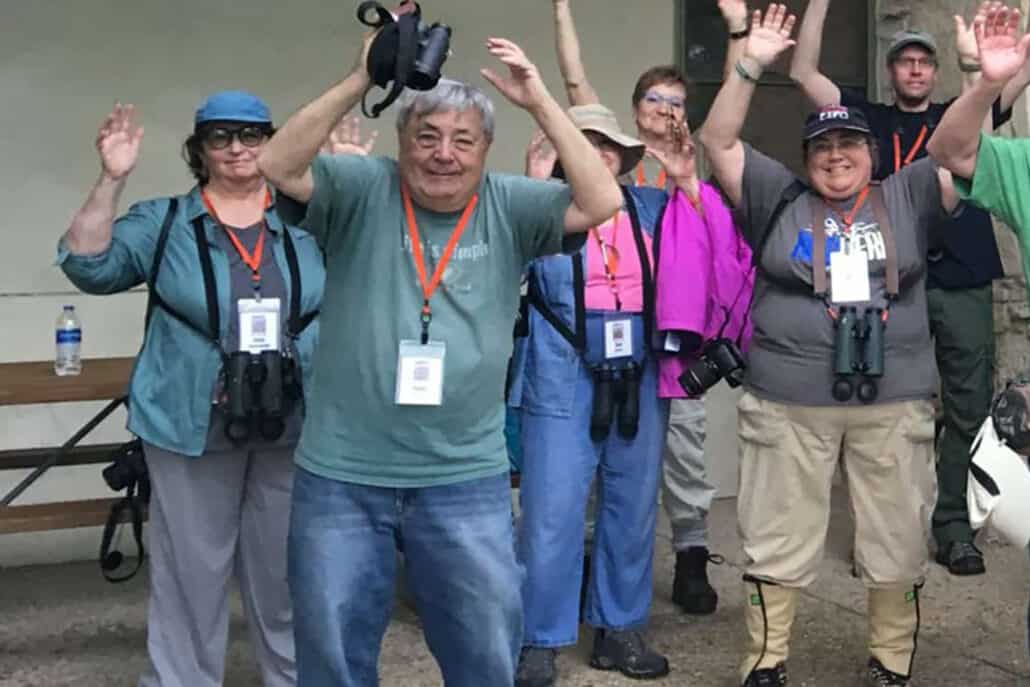 The staff of Bird Watcher's Digest is sad to learn of the passing of long-time contributor Hank Weber on Wednesday, December 8, 2021.
BWD editor Dawn Hewitt reflects on her memories of Hank:
"I am so sad and sorry to hear of Hank's passing. He has been incredibly supportive of Bird Watcher's Digest for many decades, submitting dozens of stories for publication—some inspirational, some silly, many informative, all worthy reads. He was an engaging, enthusiastic writer, and his love for wild birds was clear in every story. He also helped out BWD by serving as a volunteer at the American Birding Expo, where I first met him. I was surprised at what a quiet, unassuming man he was. For all his kindnesses to BWD, I promised to buy him a drink someday.
A few years later, I got to spend a few days with him on a Reader Rendezvous to the Texas Hill Country, where we both snagged golden-cheeked warbler as a lifer. It was time for me to pay up on my promise at a Dripping Springs brewery. He ordered a ginger ale, but I toasted him and thanked him for his longtime support. I owe him much more than a soft drink for all his fun stories—so many that I still have some in queue for publication. Hank's insights and humor will live on for years to come at Bird Watcher's Digest, and I will forever be grateful."
Hank has contributed to BWD since 1980, with more than 20 articles published, the most recent having appeared in the July/August 2021 issue—and more slated to be published in the future. A dozen of his articles have also appeared on our blog, Out There with the Birds, the most popular of which is a humorous piece titled "Six Annoying Habits of Bird Watchers" that has been widely read, "liked," and shared on social media.
Those of us who had the pleasure of working with Hank note his quiet, self-deprecating humor, reflected even in his author bio that appears with his articles: Hank Weber is a retired business executive who has nothing to do all day except relax, watch birds, and enjoy life in the Hudson River Valley, just 20 miles north of New York City.
"He was sweet and clever and funny," Dawn says. "But he was a serious birder, and he chased rarities that were not too far from home."
Hank's friend Bonnie Coe informed us that Hank will be sorely missed by the two Audubon groups he was a member of, his writing groups, and a close group of seniors who have done so much together over the past four years, including birding, of course.
"He was just the most generous, kind gentleman," Bonnie says. "All I can say is he was a gentleman and never said an unkind word about anyone."