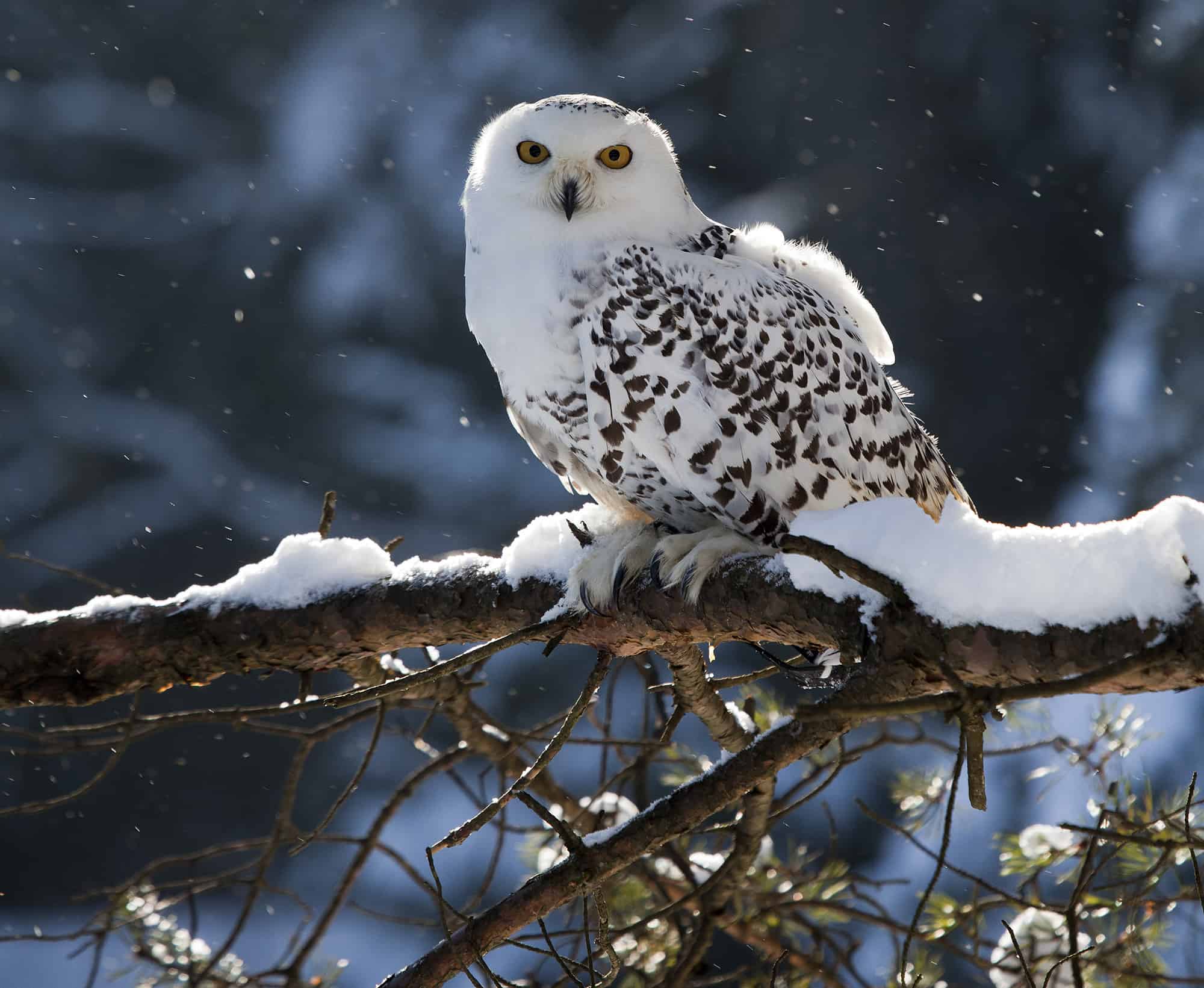 Whenever I hear there's a rarity or a vagrant bird nearby, my knee-jerk response is to be anything but intrigued. First and foremost, the likelihood of that bird surviving its having been veered off course from, say, western Europe to Columbus, Ohio, is fairly dismal; the prospect of rushing to look at a bird in peril is… not appealing. Usually these birds have been diverted so far from their actual habitat and/or are "green" juveniles, that they are all but certain to have a low chance of survival. To whit: the famed brown booby this past summer that eventually succumbed to a hungry raptor.
Perhaps just as importantly, birding, for me, is a chance to practice patience, to decompress, and bliss out in nature's solitude. Twitching, as it's sometimes called, inherently brings folks together, who are (understandably) amped to see a rare or even lifer species—and with scopes, binoculars, and giant zoom lenses in tow. In short, I mostly approach birding in search of fellowship with birds; human fellowship is a happy accident but not required.
Not to mention that we're in the midst of a pandemic requiring six feet minimum of personal space.
So in mid-November, when I heard buzz of a snowy owl sighting at a local reservoir, I immediately developed that Queasy Feeling. What's the Queasy Feeling? I will tell you. It's the convergence of wanting to support my fellow birding friends' enthusiasm about birds, while simultaneously wanting to avoid a debate about a sensitive issue. And perhaps a dash of longing to finally see what would be, for me, a life species in the snowy owl.
It wasn't long before a few respected voices from the birding world put my anxieties at bay. This bird, I was told, was successfully hunting and looked like it could hold its own among the throngs who headed to view it.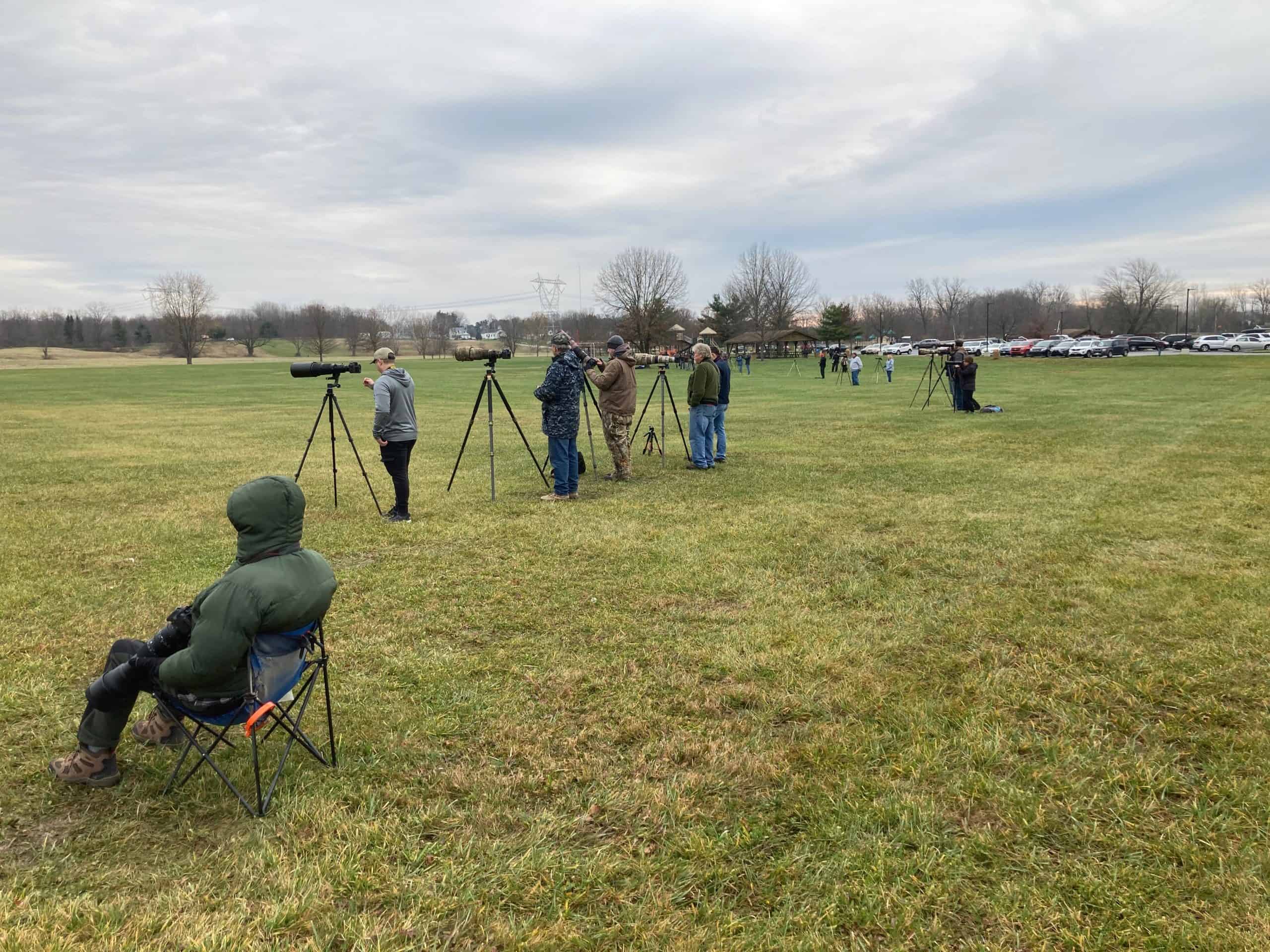 It took nudging from a few friends until I finally headed over—on a blustery, cold, rainy day in late November. Couldn't I have chosen the warm spell the weekend prior to view this sweet bird?!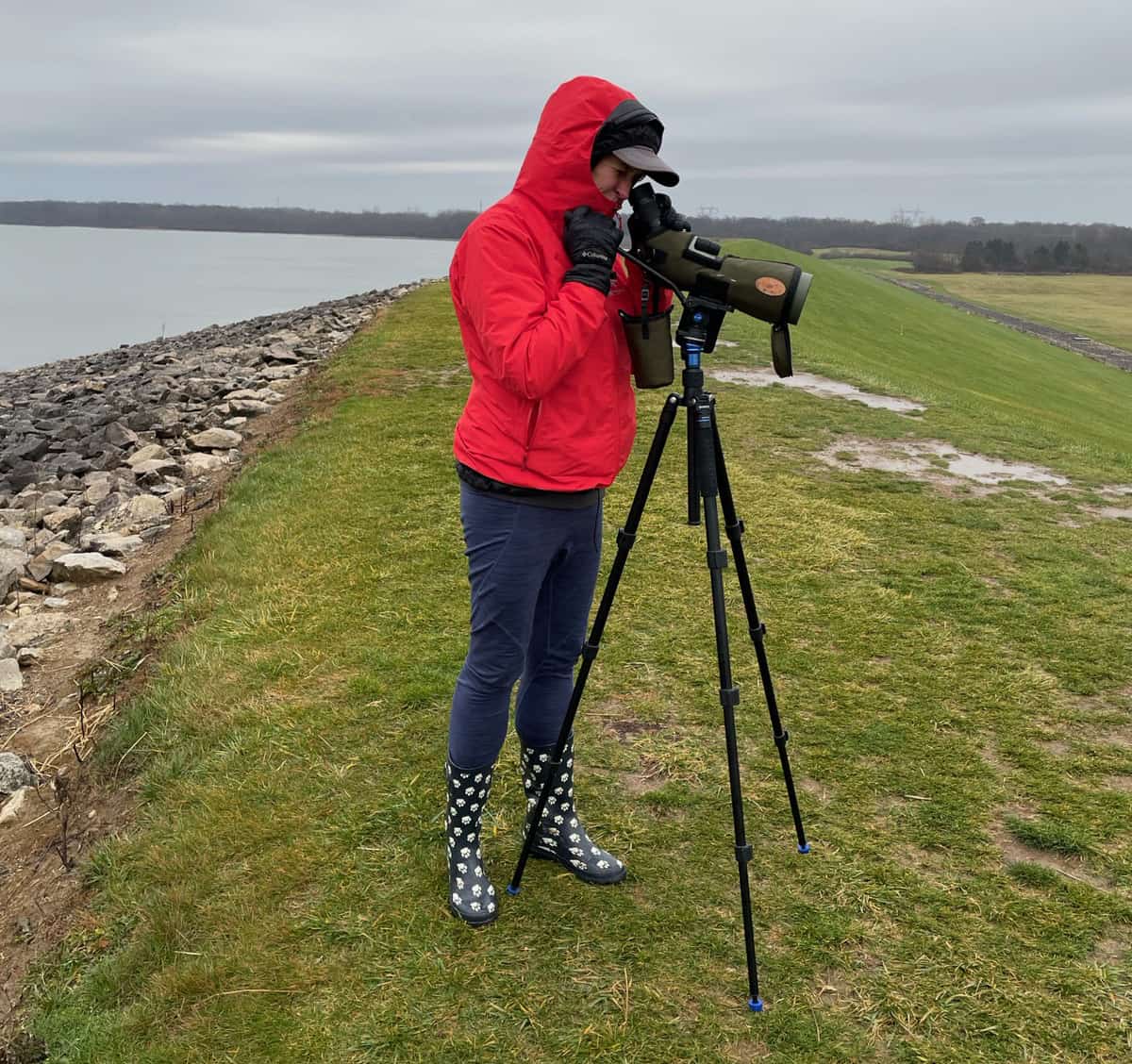 It just so happened that just the day prior, I'd received a Kowa 883 Prominar scope kit from our advertising partners at Kowa. I took this as a sign that a) I needed to see the snowy and b) maybe I needed to work on my personal experience with "spotting scope phobia." Unfortunately for me (and Jessica and Chris, who had to listen to my cussing and grumbling), I had not yet received my Phone Skope adapter for bird photography. People, believe me when I tell you, taking a photo with your iPhone smooshed against the eyepiece of a spotting scope will only yield less-than-impressive results and a lot of disappointment. Well, at least for me.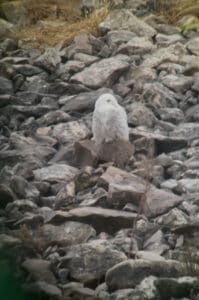 In less than an hour, I'd gotten to see my very first snowy owl. I connected with a spotted owl specialist who I'm interviewing for a soon-to-be-released episode on our podcast, Out There with the Birds. And a friend described how he had been arriving to this site sometimes as early as 5:30 a.m. (and he has a day job outside of birding) to educate folks on photography ethics and the importance of balancing the interest in the bird with the bird's best interests. And you know what? I realized I'd learned a few important lessons about keeping an open mind; about helping nature lovers to understand ethical observation practices; and about how we as birders can still continue to connect with one another.
Even during a pandemic.
Just be sure to keep your six-feet distance, please!