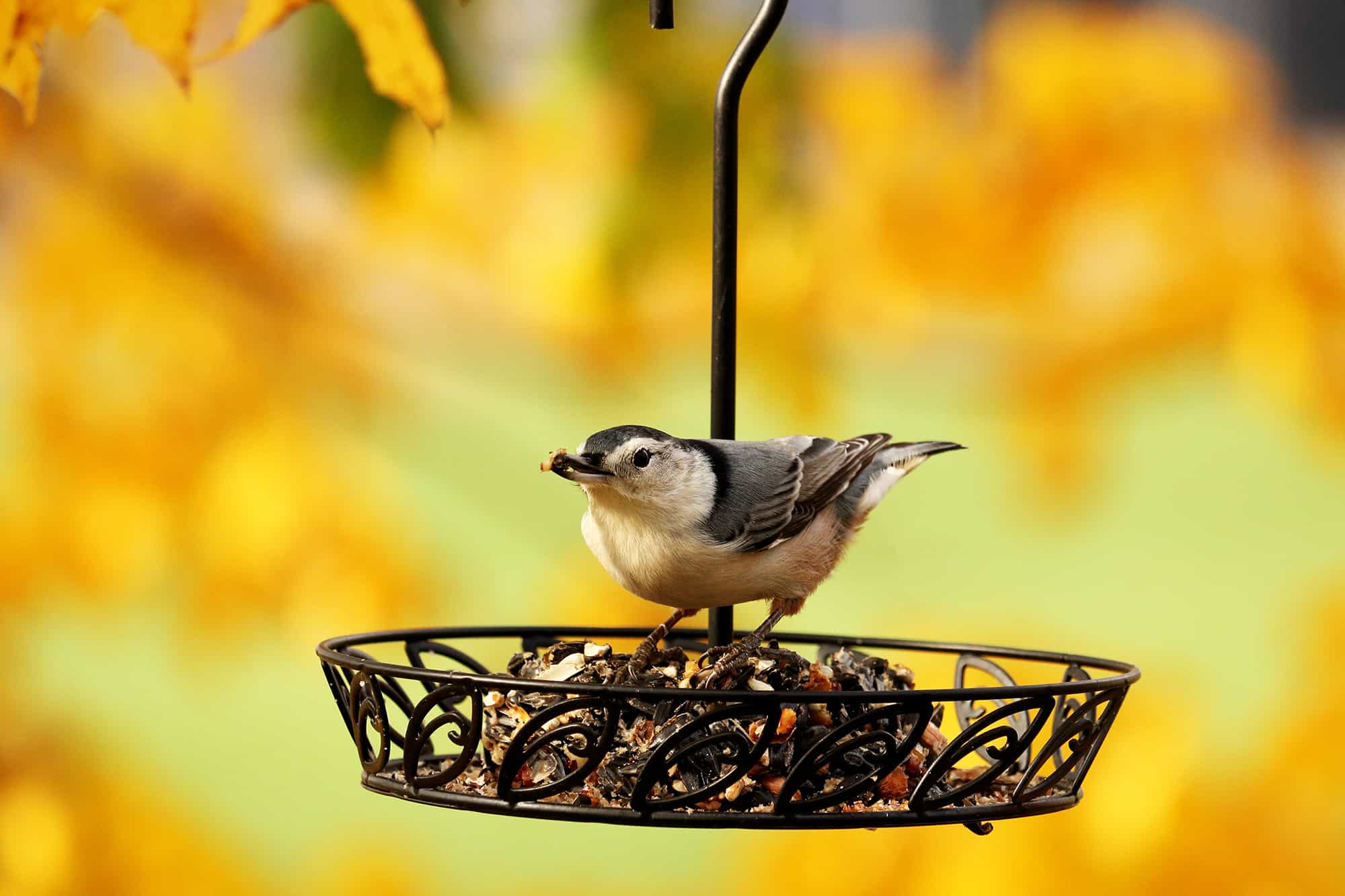 Last summer, wildlife organizations in several Midwestern and mid-Atlantic states issued advisories for backyard birding enthusiasts to remove feeders and bird baths to halt the spread of a mysterious disease plaguing songbirds. Those advisories have been rescinded. Investigations to explain this mystery illness are ongoing, but several possible causes have been ruled out.
Why the Advisories?
During late spring 2021, alarming reports in the eastern United States started circulating about birds exhibiting lethargy, swollen eyes, and potential neurological problems leading to paralysis and death. As similar observations were reported in increasing numbers of states, state wildlife agencies began issuing do-not-feed recommendations for people who provide bird feeders or bird baths for visiting backyard birds.
Bird feeding advisories were issued in the following locations: Connecticut; Delaware; Indiana; Kentucky; Maryland; Massachusetts; New Jersey; Ohio; Pennsylvania; Rhode Island; Virginia; and Washington, D.C.
Blue jays, common grackles, European starlings, and American robins were the most commonly reported species afflicted. Nearly all those observations were of fledglings.
So, What Happened?
The scientific community has not reached a definitive conclusion regarding the cause of this widespread illness. Common bird diseases, such as West Nile virus, house finch eye disease (mycoplasmal conjunctivitis), and parasites, were not the culprit. It's possible an unknown virus, parasite, or toxin caused the outbreak. Some birders, such as our own Julie Zickefoose, hypothesize that fledged birds could have consumed Brood X cicadas that had been sprayed with pesticides. In turn, the poisoned birds succumbed to the toxic effects of the pesticides.
On a positive note, reports of dead and dying birds have decreased, hence the lifting of the advisories. We may never know the cause of this mystery illness.
Recommendations for Better Bird Feeding
To avoid overcrowding—and, by extension, facilitating disease transmission—try offering multiple bird feeders in your yard.
Clean! Your! Feeders! Consider setting a twice-monthly calendar alert on your smartphone to help you remember to clean your feeding station.
If you notice unusual behavior or incidents of dead or sickly birds in your yard, report it to your state wildlife agency.
And if you are still concerned or have reservations about the safety of resuming feeding, abstaining from bird feeding is, of course, an option. If you can't commit to keeping your bird feeders clean, please do not feed the birds.

Looking to Subscribe?
Get 6 print issues of the magazine delivered to your door
& free digital access
One Year Print Subscription: $26
(to US or Canada, includes digital access)
One Year Digital-only Subscription: $15
Two Year Print Subscription: $48
(to US or Canada, includes digital access)