One barrier island with two state parks.
Two state parks bookend the northern-most barrier island on Florida's Atlantic seashore. This coastal area welcomes hundreds of neotropical species during spring and fall migrations, and provides the home address to approximately 100 species year-round.
Amelia Island State Park: At the southern tip of this sea island (named Amelia) north of Jacksonville lies 200 acres of real Floridian wilderness. It became a Critical Wildlife Area in 1981 to protect coastal bird species.
Fort Clinch State Park: Occupying 1,400 acres at the northern end of Amelia Island, this state park of "significant natural habitats" contains maritime hammocks, coastal grasslands, tidal marshes, dunes, and shorelines on the Atlantic Ocean and Cumberland Sound. It is the northern-most island location in Florida, and is considered a must-see destination for birders, since it lies on Audubon's 115-mile designation of the Northern Atlantic Migrant Stopover.
BIRD TRAILS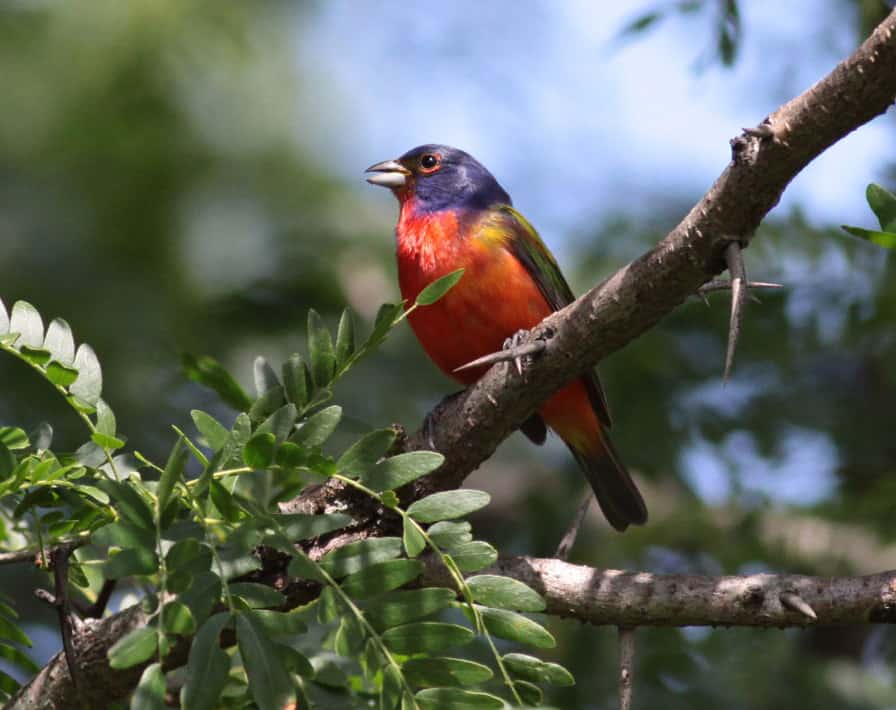 Both state parks offer trails through diverse ecosystems such as maritime hammock, salt marsh, beach, and coastal strand. There are options for walking, biking, and horseback riding. Insider tip: I saw my first painted bunting at the Fort Clinch pavilion, and they're still in residence! Also, walk the fishing pier beside the jetty. Depending on the season and weather, you might see rare species.
BIRD LIST
Piping plover (threatened species)
Least tern (nesting)
Wilson's plover (nesting)
Painted bunting (nesting)
Royal tern
Sandwich tern
American oystercatcher
Black skimmer
Nelson's sparrow
Saltmarsh sparrow
Clapper rail
Red-throated loon
All three North American scoters (black, surf, white-winged)
ECO-NOTE
Fort Clinch State Park is a recognized part of the Northern Atlantic Migrant Stopover Important Bird Area. Feral hogs, exotic plants, and human disturbances stress the environment and wildlife occupants. Stricter measures limiting human activity in nesting habitats continue to strengthen populations.
MUST-SEE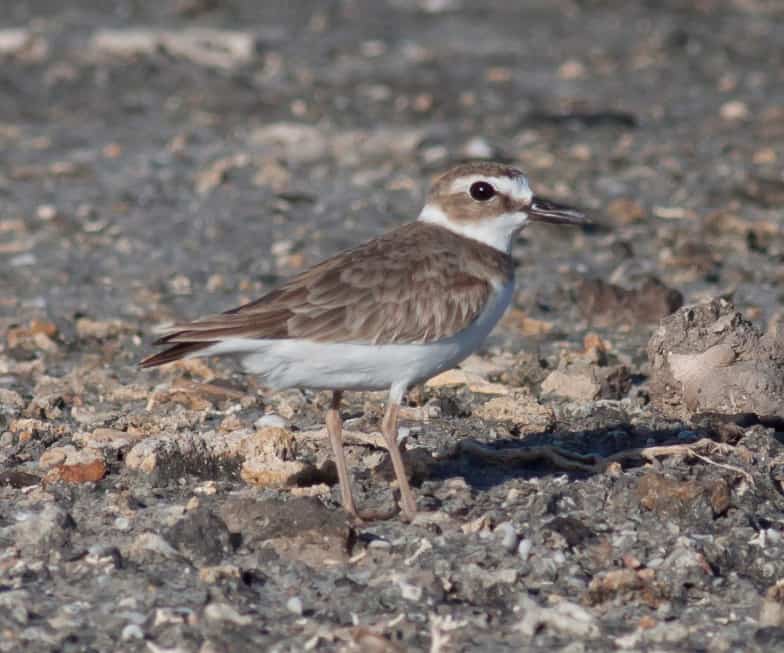 The seven state that collectively make up Talbot Islands State Parks A1A. In addition to Amelia Island State Park are Pumpkin Hill Creek Preserve State Park, Little Talbot Island State Park, Fort George Island Cultural State Park, Yellow Bluff Fort Historic State Park, Big Talbot Island State Park and George Crady Bridge Fishing Pier State Park. Explore on the water with canoes or kayaks; ride a horse on the beach; hike or bike nature trails; visit "boneyard beach"; immerse in the history of local culture; or step out of the heat at the interactive Ribault Club Visitor Center.
WHERE TO STAY
For campers, Fort Clinch State Park offers 69 full-service sites. The Amelia River location (42 spots) is shaded by the quintessential Spanish moss-draped oak trees; and the remaining 27 spots are on the ocean-side beach. The city of Fernandina Beach on the island has ample commercial lodging.
There are no overnight facilities in Amelia Island State Park.
MORE INFO
Amelia Island State Park, Florida – Great Florida Birding Trail, east section INFO
Fort Clinch State Park, Florida – Great Florida Birding Trail, east section INFO