Tiny hummers and tall whoopers
Goose Island State Park, on the southern tip of the Lamar Peninsula, is renowned for migrant land birds "falling from the sky" during their spring migration to all points north. This area of the Central Flyway is also where you can find wintering grounds for the whooping crane, and catch glimpses of other endangered or threatened species such as the northern aplomado falcon. The best times for birding are spring and fall migrations, low tides, and winter.
TRAILS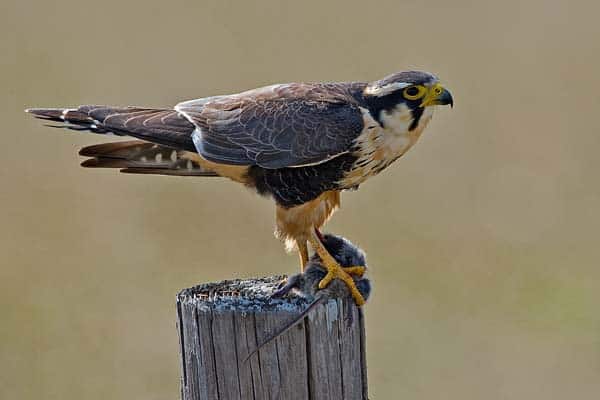 There are a few maintained trails within the park boundaries. Warbler Way Trail has water features and benches for relaxed birding. Be sure to visit the observation piers on both the east and west edges of Goose Island proper (the premium campsites location). Stop at the park office for a map, bird checklist, recent sightings info, and volunteer opportunities.
There are plenty of nearby birding trails, since Goose Island State Park is included in the Great Texas Coastal Birding Trail Aransas Loop. For example, just north of the park you'll find large numbers of waterfowl at Holiday Beach Pond (CTC 047D). Continue north on TX35 to find rails, herons, egrets, seaside sparrows, and soras at Cavasso Creek (CTC 047C).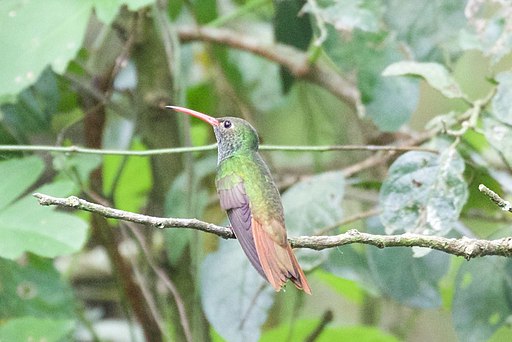 Be sure to include a visit to the Aransas National Wildlife Refuge – the highlight of many birders' dreams. Close to 400 species either live or fly through this area throughout the seasons. Wading and shorebirds abound in the shallows; and the trails and observation deck around Heron Flats offer good views of migrants in spring and fall. Also a great location for the whoopers between October and April.
BIRD LIST
Whooping crane
Seaside sparrow
Sprague's pipit
Buff-breasted sandpiper
Long-billed curlew
Eared grebe
Double-crested cormorant
Canada and snow geese
Pied-billed grebe
Roseate spoonbill
Whistling-duck
Clapper rail
Inca dove
Black-crested titmouse
Great-tailed grackle
Crested caracara
Six possible hummingbird species, with buff-bellied in residence
Multiple species of vireos, warblers, flycatchers, sparrows, kites, hawks, gulls, and terns
Download the Birds of Goose Island State Park field guide.
ECO-NOTE
Coastal march erosion is an on-going challenge for habitat preservation.
Goose Island State Park is located west of Audubon's Blackjack Peninsula of Aransas National Wildlife Refuge IBA.
MUST-SEE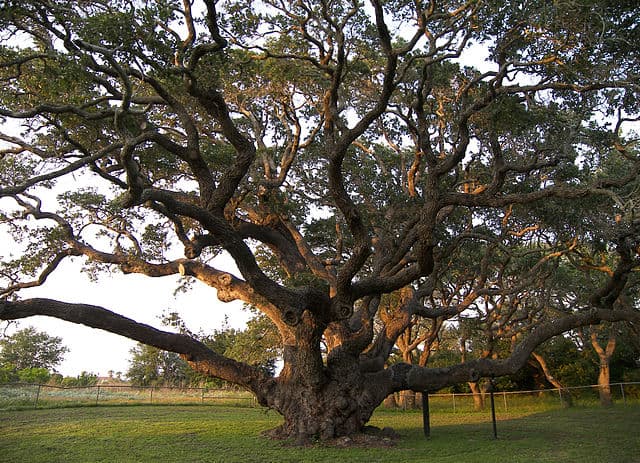 The Big Tree: Yes, you read that correctly. This coastal live oak is one of the largest in the nation with a 35-foot trunk circumference and a 90-foot crown spread. This beauty has withstood weather, disease, and us for many centuries. Insider tip: Take your binoculars and stop at the pond (Fourth Street) on the way for some private birding time. Bitterns, herons, and anhingas are known to frequent there.
For fall travelers, Goose Island and the neighboring town of Rockport host hummingbird festivities for the hundreds of flying jewels on their way south for the winter.
WHERE TO STAY
The 126 main camping facilities at Goose Island State Park are classified into three groups: premium (44), standard (57), and basic (25). First choice for visitors is the premium Bayfront area loop (#1-44), since most sites are right on Aransas and St. Charles bays. (Sites #16-24 are across the road from the waterfront.) You can watch birds from your camp chair! If you enjoy a fire ring, be aware that no ground fires are allowed in the premium area. Grills are available at each site, along with water, electricity, and central restrooms.
Standard campsites (#101-157) are found among the area's famous oaks. There are also several trails conveniently accessed from the standard Lantana Loop area. Here you'll find fire rings with grills, along with water and electric hookups, with centrally located restrooms.
If you enjoy the quiet of a tents-only site, walk in to the basic facilities (#201-225). All are shaded with oaks in the Wooded Area location, and have a fire ring, picnic table, grill, lantern post, and water. Restrooms and showers are approximately 100-200 yards from these spots.
Finally, there is one camping area for groups, and an overflow parking lot for self-contained units.
As of this article, sites are first-come, first-served. Don't worry, though: There are no bad spots to land anywhere in Goose Island State Park.
MORE INFO